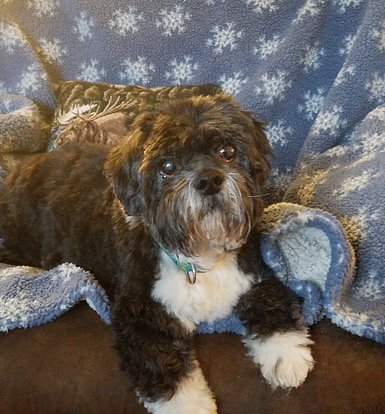 Barking Kids is all about providing a low stress experience for your dog. It is a home-based shop so it has a more relaxed atmosphere. I am very gentle and proceed with the groom at the dog's pace. Usually I can do the full groom in 2 to 2-1/2 hours, but some dogs need extra time and I want to be able to provide that for them.
ABOUT Cathy - Owner of Barking Kids
I am a Certified Dog Groomer
I got my training at Vander Waal Dog Grooming in Mosinee and actually rented a space for grooming from Lynn until I decided to open my own shop.
I have groomed my own dogs for 20 plus years. I lived with 5 dogs and 2 cats for many years.
I volunteer groom at New Life Pet Adoptions Center - an all volunteer run--no kill shelter in Marathon, WI right off Hwy. 29. "I just can't get enough of those rescue and surrender animals! Love them!!"
My patience comes from 20 plus years working with students with Special Needs. Something I truly enjoyed but just needed a change, so I went to my other passion of animals.
Recently completed the Pet-Tech Canine First-Aid/CPR program.
I enjoy spending time with my animals, exploring and working on various hobbies.
This is one of my dogs. He is my senior citizen pup at 16 years old. I love him like crazy so I had to share a picture!