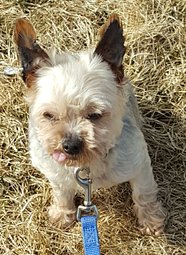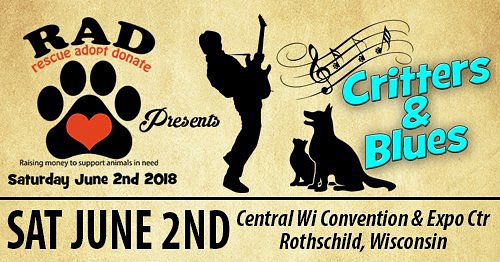 New Life Pet Adoption Center-14th Annual Raffle
Fundraiser for the New Life Pet Adoption Center
Saturday, April 8, 2018
1-5 pm
NO cost to attend
Raffle drawing at 4 pm with BBQ meal following
Beer and Soda provided
MARATHON CITY SPORTS CENTER
1200 S State Hwy 107, Marathon, WI
RAFFLE TICKETS AVAILABLE NOW
at the shelter and at the door
715-443-6699 info@nlpac.com
Prize Raffle: $10 or 3/$25
Cash Raffle: $100
Fundraiser for RAD (Rescue Adopt Donate-Raising money to support animals in need.
Saturday, June 2, 2018
Expo Center in Cedar Creek
10101 Market St. Rothschild, WI
Kids events start at 1 pm
Blues Band start at 5.
Kids games with many prizes and give aways. Both kids and adult raffles, food and drink concessions. Entry free to all.